section title
section title
Nouvelle version d'une plateforme électronique, Ghad E-Platform for Cosmetics
Posted on
August 20, 2023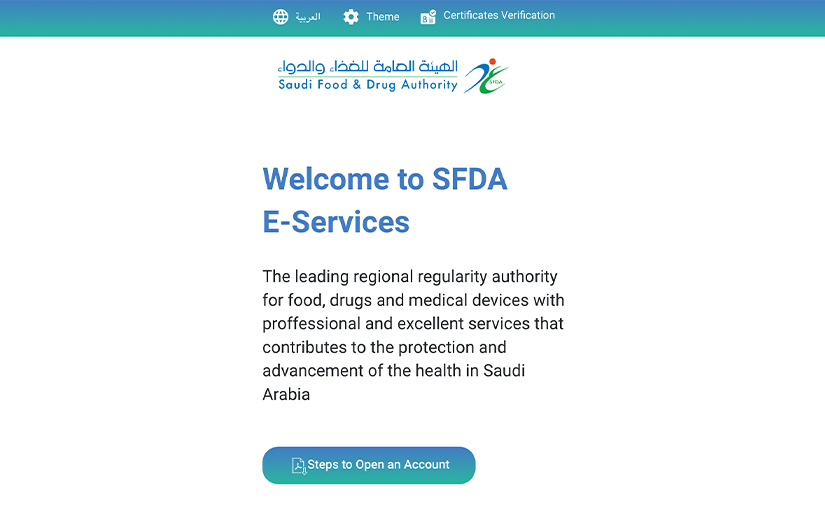 Working as an Importer or Manufacturer of Cosmetics Products within Saudi Arabia's Market? 
You need new registration and to renew your Cosmetic Product License on Ghad System instead of eCosma starting from March 30, 2023. 
Saudi Food and Drug Authority "SFDA" announced that All Saudi Cosmetics Importers and Manufacturers should create a new commercial account in the Ghad Unified System before April 2023 AD.
The Saudi Food and Drug Authority (SFDA) created the Unified System Ghad in December 2019. To be the single registration platform for all medical device market permits. 
Starting from March 2023, it will include all the needed stages to register and list your Cosmetic Product. And to ensure the process continuity without any obstacles, Tabseer advises all the importers and manufacturers of Cosmetics to start as soon as possible to create their commercial account on the Ghad System.
And to know more about How to Create a Commercial Account on the Ghad E-Platform, please click here.
For more information and support regarding the Ghad E-Platform or Certificates of Conformity, don't hesitate to contact us.
Besoin de plus d'informations
Vous recevrez une réponse dans les 24 heures