section title
section title
Obtaining the Saudi Quality Mark: a step-by-step guide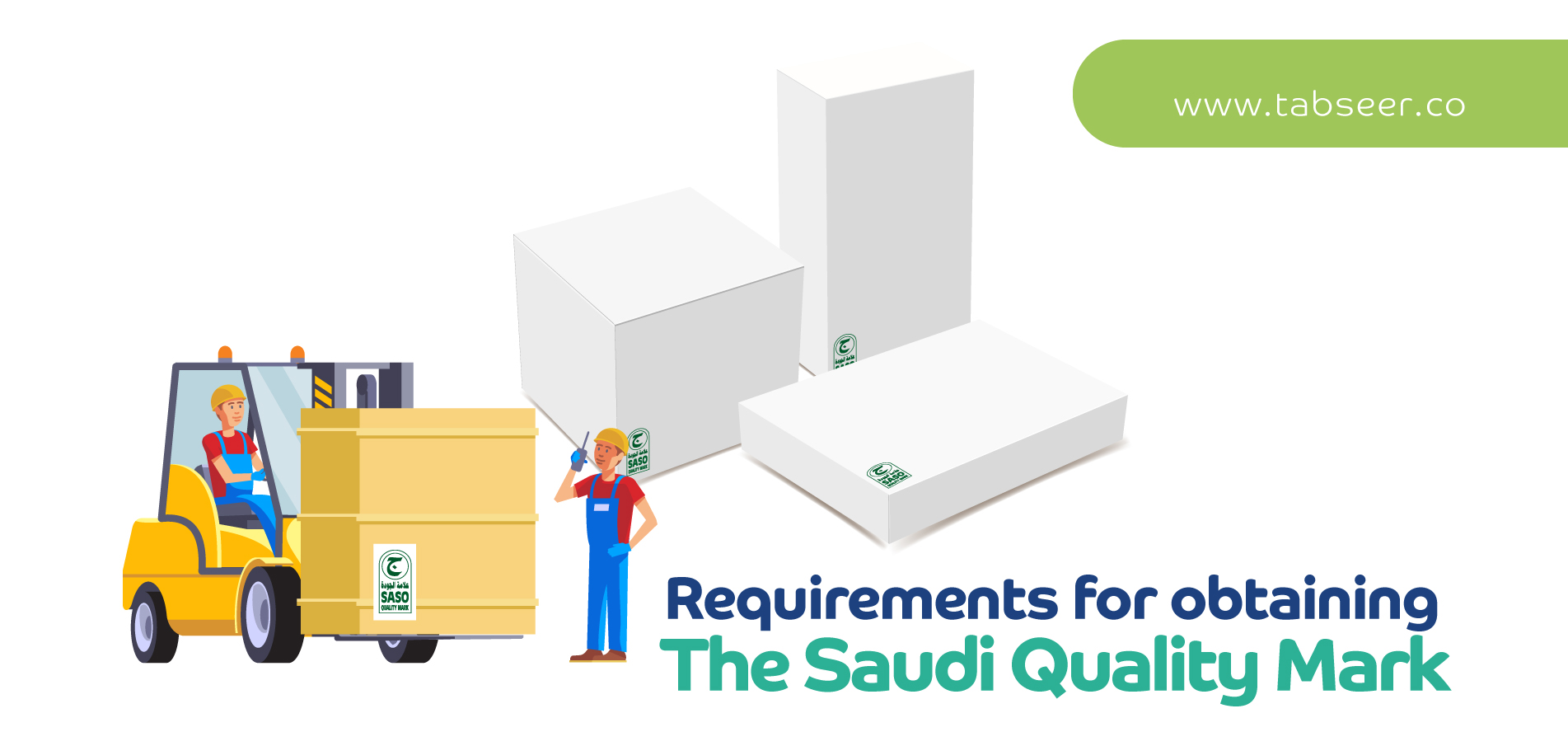 Obtaining the Saudi Quality Mark: a step-by-step guide
It is well known for the Saudi importers and manufacturers of the high-risk products that the Saudi Quality Mark (SQM) is mandatory for a specific scope of products. The challenge that arises is knowing the granting process and requirements within each stage as the lack of information leads to taking much time or even failing to obtain the mark.
In order to make your journey to obtain the Saudi Quality Mark easier, this article will explain the process of granting it step by step.
Applying for the Saudi Quality Mark
The importer or the manufacturer shall initiate an application via jeem1 electronic platform to request the Saudi quality Mark license. The application must include the following documents
The supplier documents:
Industrial License

Commercial Registration
The product documents:
Product Test Report

Product Catalogue

Products barcode numbers
The facility documents:
Organization Chart

Factory location map

Plant Layout

Quality Manual

Quality Plan

Internal Testing Report
The Saudi Standards, Metrology, and Quality Organization reviews the submitted application and if it is found incomplete it notifies the applicant who is allowed to edit information and add documents. 
Once the authority finds the application complete the technical study can be carried out.
Carrying out the technical study through a notified body 
After applying on jeem1, the notified body which is a third party chosen by SASO or the applicant carries out the technical study that includes:
Factory visits

Product testing in an accredited laboratory

Auditing the establishment quality manual, management system, and production lines.
After finishing the technical study, the notified body submits a recommendation for SASO to grant the Saudi Quality Mark.
The Quality Mark issuance 
Once the notified body recommendation is submitted, SASO carries out a final review for the test and audit reports, and issues the mark if the following is proven:
The product conforms to the relevant standards and technical regulations.

The facility applies a quality management system and meets the requirement of the Quality Mark.
When the Saudi Quality Mark is issued it is valid for three years.
Periodic audits after issuance
after issuing the Saudi Quality Mark license, SASO carries out periodic audits for the facility that obtained the license at specific intervals throughout the year.
SASO has the right to withdraw random samples of the products that obtained the mark directly from the market, production lines, or warehouses, in order to test them to ensure that they conform to the standards, in addition to periodically auditing the records of the facility through continuous monitoring of the results of conformity assessment.
In this stage, the facility is required to
Notifying SASO of any changes in the trademark, the product, production methods, and equipment.

Committing to the conditions of using and labeling the mark according to what is stipulated in the granting procedures.

Providing SASO with the required information to carry out periodic audits.
Need more information
You will receive a response within 24 hours